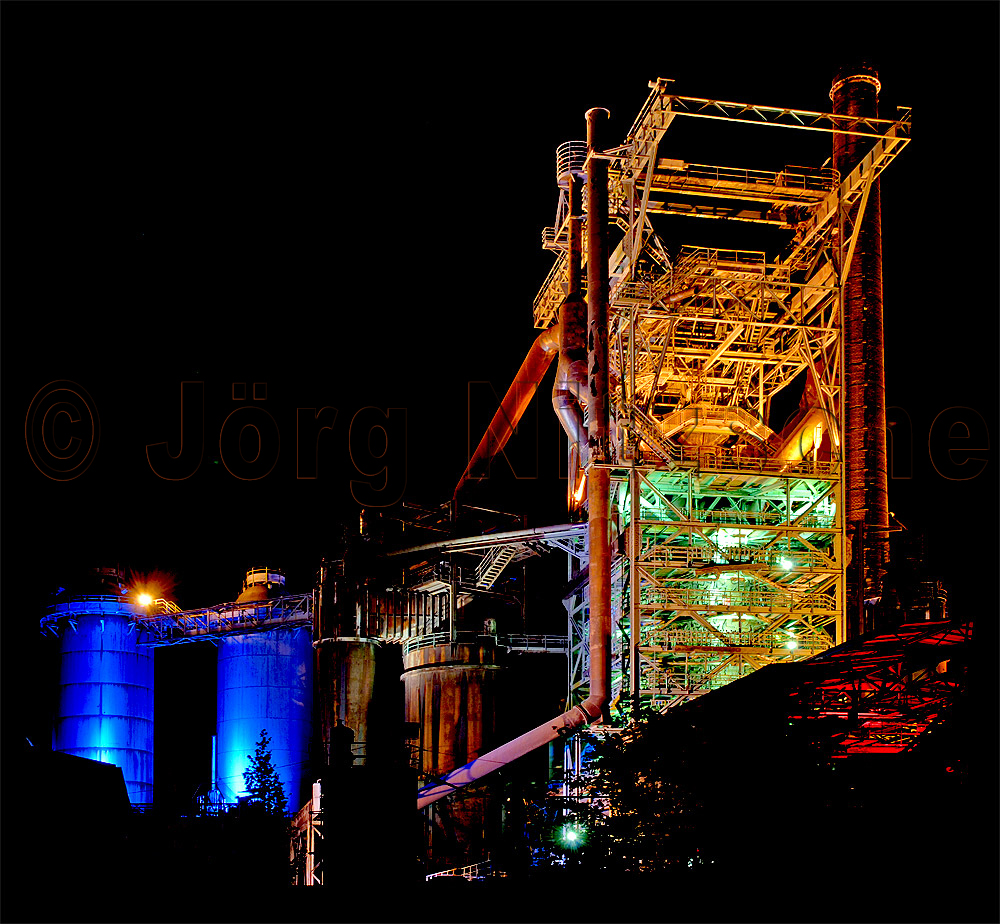 The Henrichshütte founded in 1854, is the traditional steelworks on the Ruhr. Here ore and coal has been mined, coke, iron and steel production, cast, rolled, forged and machined - all "under one roof". About 10,000 people found on "their" cottage work. Workers living areas grew around the plant. 150 years shaped the steel works the town Hattingen, the landscape and the people at the Ruhr. Also Hattigen is a very beautiful and worth seeing town.

At 18 December 1987 the last layer has expired, 133 years, steel and iron have determined the time here. For the entire region a scare. A story that was repeated in many cities in the Ruhr. Like in similar areas in Great Britain. Similar ike in coal mining areas in Great Britain. 2004 the last "fire over the Ruhr" extinguished in the blacksmith. So the Henrichshütte stands for the rise and blossom of iron and steel in the Ruhr, but also for light and shade of structural change. The Henrichshütte is now a history museum narrative of exceptional intensity.

This history should be kept alive for future generations. Guides in the Henrichshütte are highly recommended, they pull each in his spell. With your own phantasy you can very good sensing a liveliness feeling of working life on the Henrichshütte. Particularly of the very many original recorded votes of former workers, you can hear over loadspeakers, one obtains a very intense feeling of work. The calendar of events (also in english) of the Henrichshütte for young and old is characterized by an extraordinary variety. Not only in the museum, also over the whole terrain you will find many interesting activities.