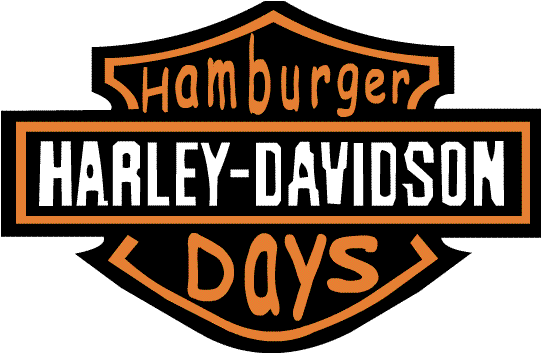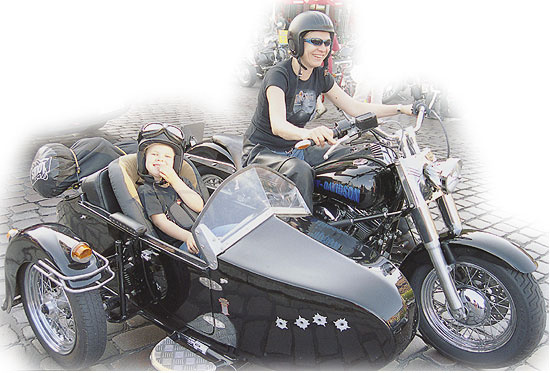 Three days Harley-Kult in Hamburg furnished throughout Europe. And they had traveled with the kids. Contrary to common belief that Harley riders basically male nature with belly and beard are, many women were surprising at the start..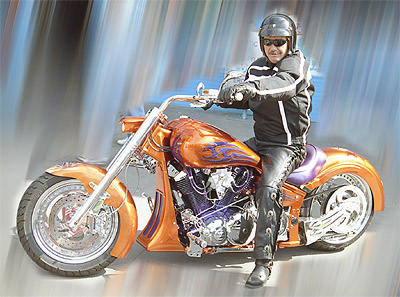 With their well-dressed Machines, how they imagines rather at the museum, came the proud owners driven up. According to opinion the Harley riders there no better Streabbau than a ride in the rough environment.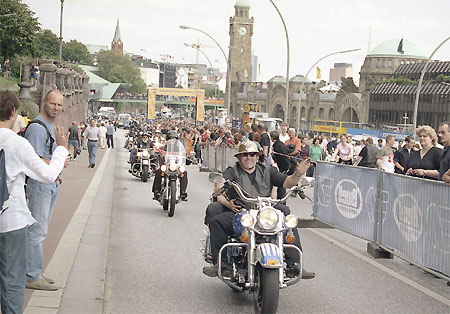 The cruising alone, the parade seems not only the drivers, but also the supply shudder to make a lot of fun. Also on the famous berüchtigtigen mile to found the Biker and lined up in front of David Guard. Motorists had rather lose out this weekend.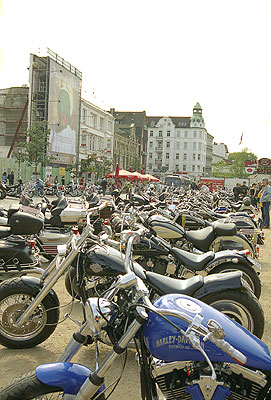 Meanwhile Down at the harbor raged Harley Bear. There was everything a biker's heart higher to beat more: stunt shows, drag racing, Harley-parades, exhibitions dealer, Trials, Rocker clothes, food and drink, as well as hot Dollhouse Dance shows.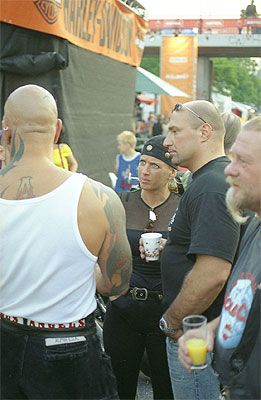 If they do not cruised, was with shop talk passion for this philosophy of life divided on 2 wheels. Your cult of chromium and Kettenfett could they here well off live. The Trader mile provided opportunities for Gear up.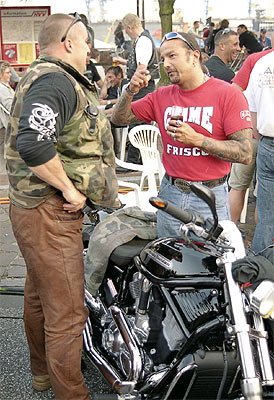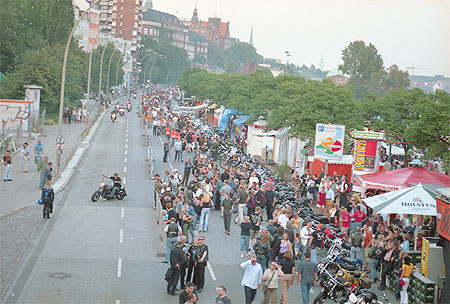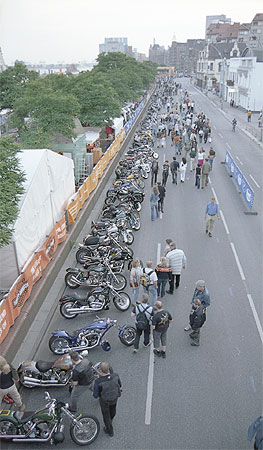 Just watch bikers many hamburgers and visitor mistyped. After all 300,000 visitors this weekend was the speech as the one at the Bead lined bikes from Dyna Glide over to the Softail Sportster not get enough see. Whether it was now Future bikes or real oldtimer like down here.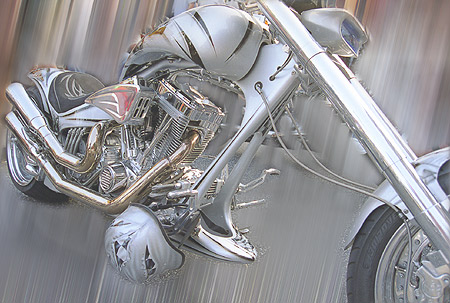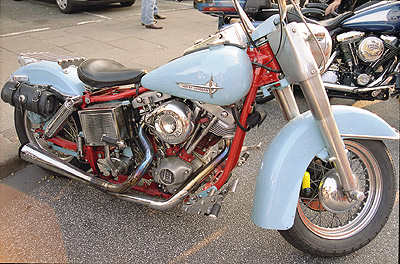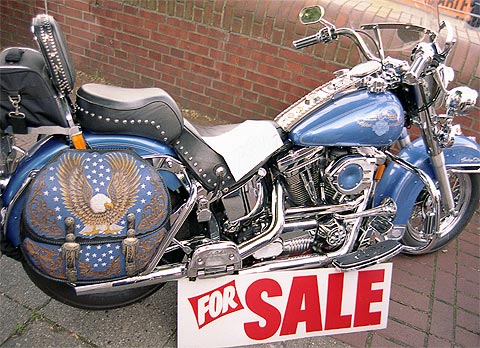 Or if it were the chrome refinements of self-hand investors, or sculptured designs, great leather applications or whether they were philosophers in kind, it was a feast for the eyes of one could escape difficult.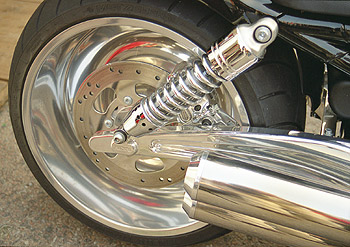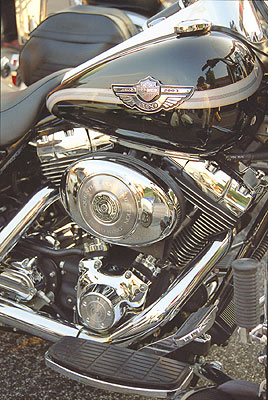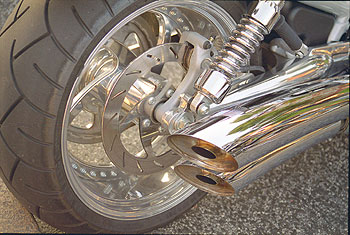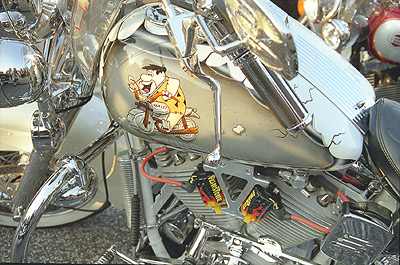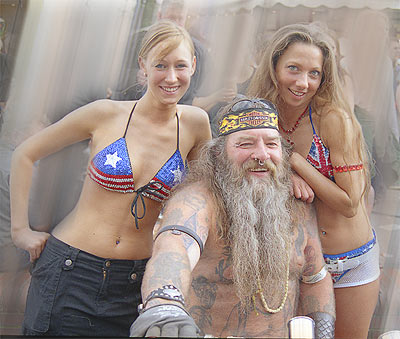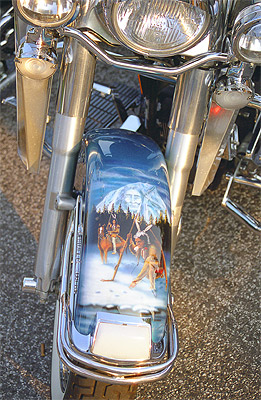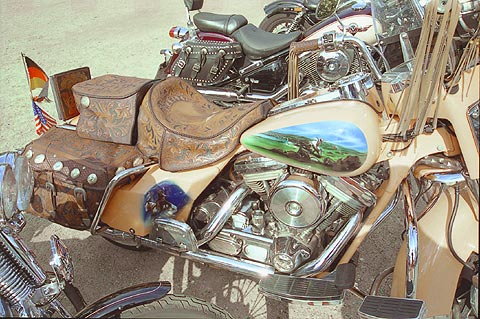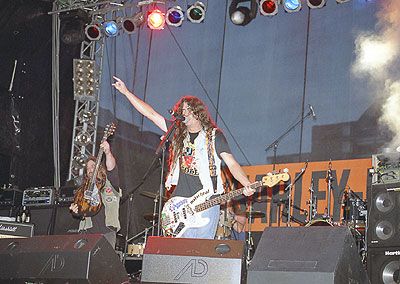 Even for a framework program with musical entertainment with bands like Molly Hatchet and Liquido was worried. develop- voltage contrast found Biker in the hustle in the various surrounding beach clubs, The exciting for her port panorama are known.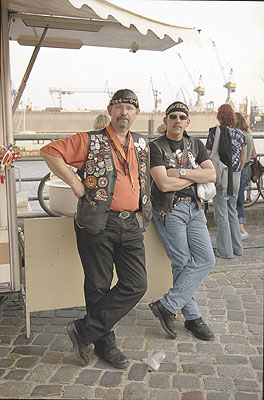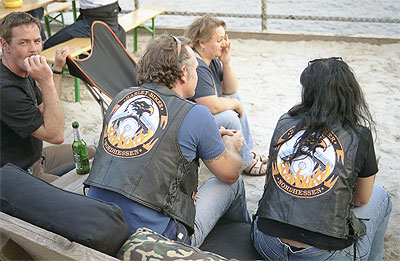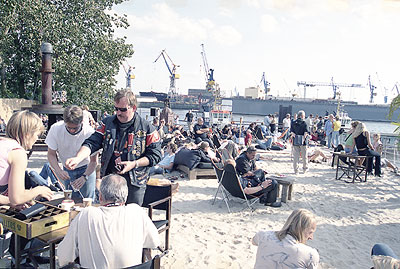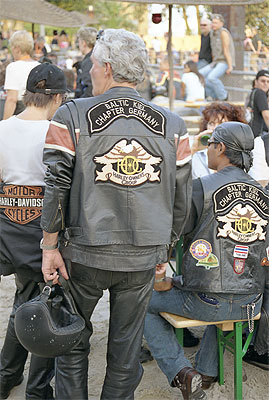 The prominent stunt driver as European champion Craig Jones or Rainer Schwarz attended with their breathtaking and not worthy of emulation shows for plenty of thrills.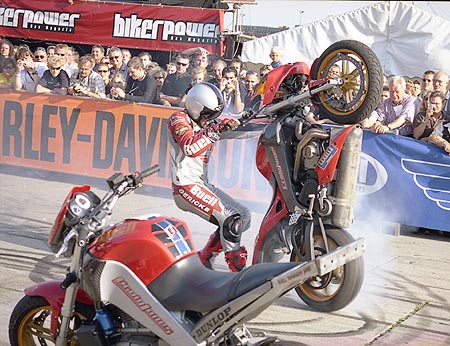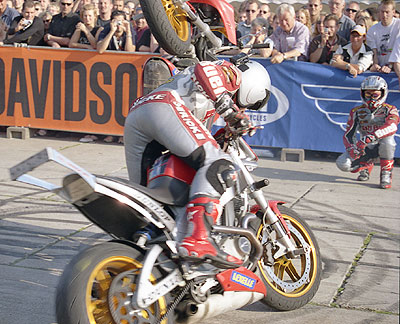 Whether they at Tempo 100 his helmet on the asphalt sparks can spray on the front Pirouet- th turn or almost a handstand on make free ride, enthusi- the spectacle even shouldered our four- legged partner.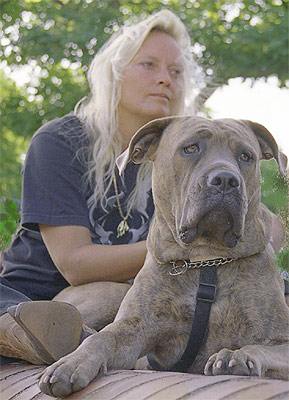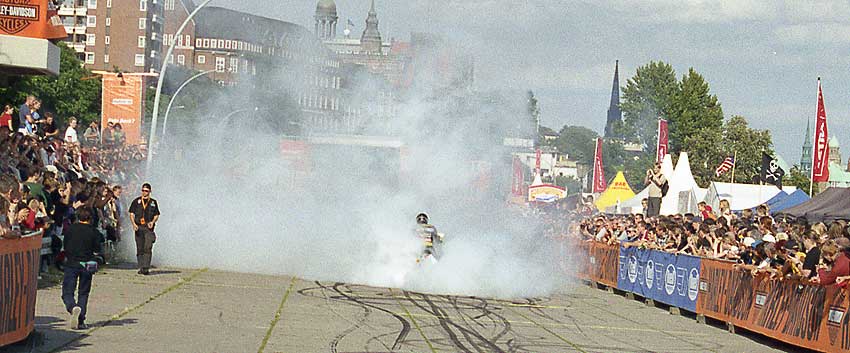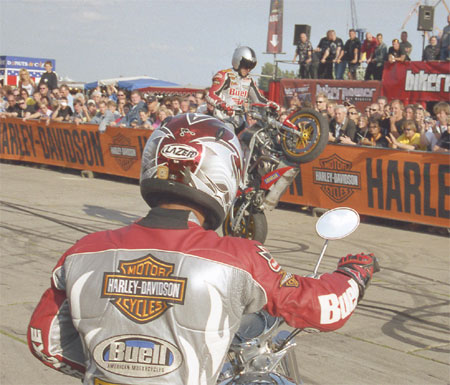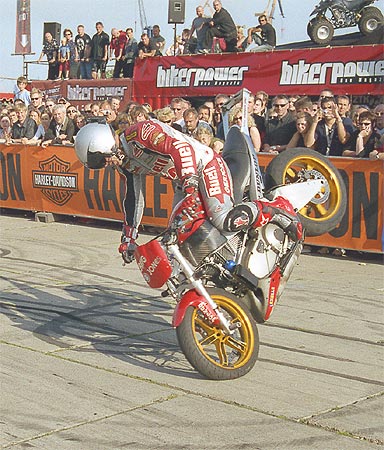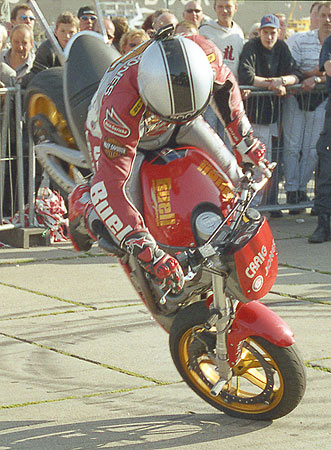 In addition to these acrobatic Technology acts could also a Harley- racing machine from the 1929 be marveled at to extending with a as leg- dary Indians a race provided.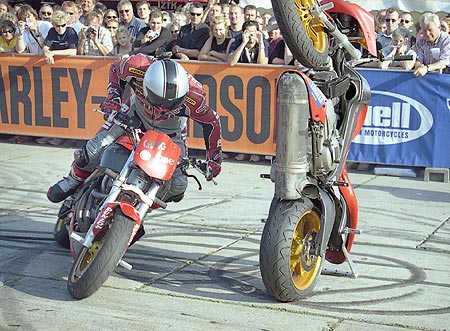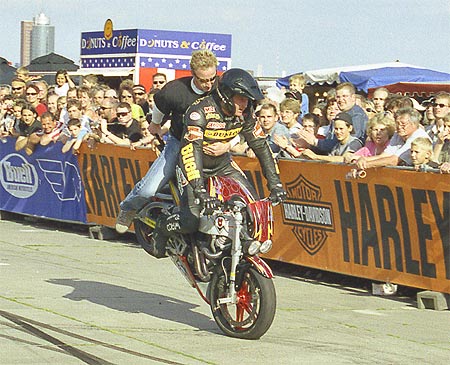 Even the moderator had as a fearless Pillion believe in it.