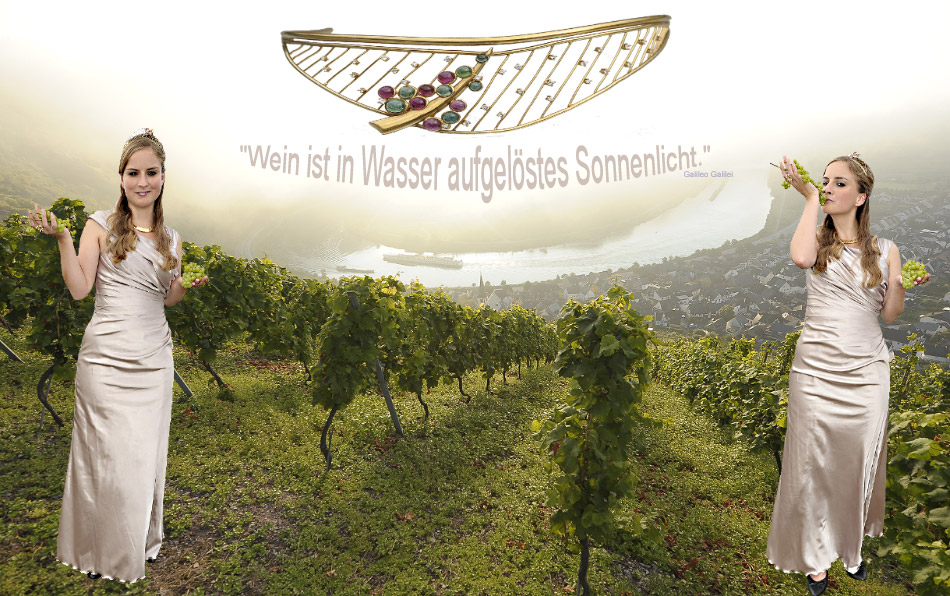 There still tell anybody in Germany there is no Majesties. There are queens who even abroad find a lot of attention. Annika Strebel has been such a. Yes, is she have been because German wine queen can she only for one year. But this title can her take no more, she will be the 63. German Wine Queen forever.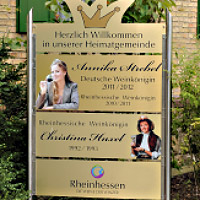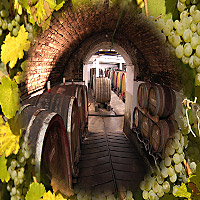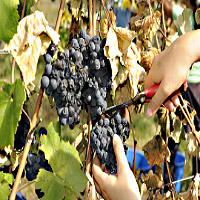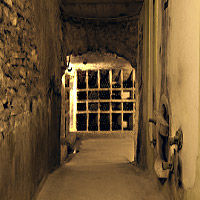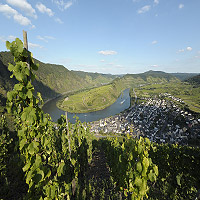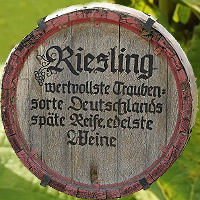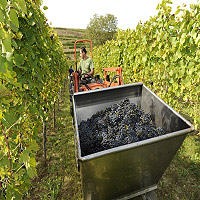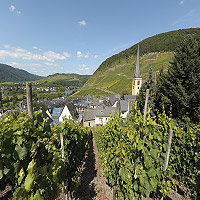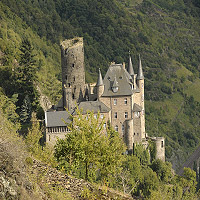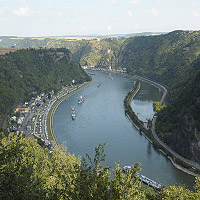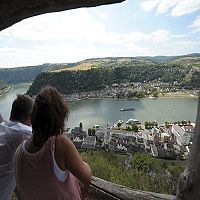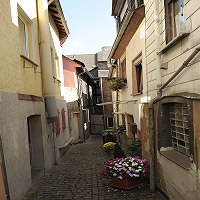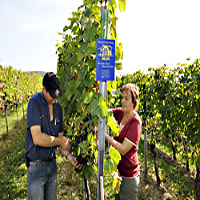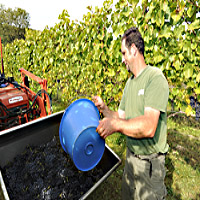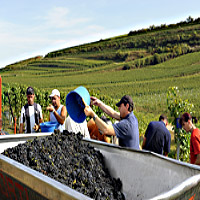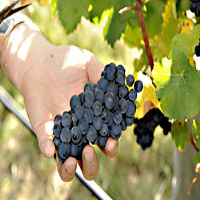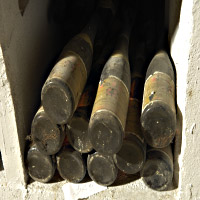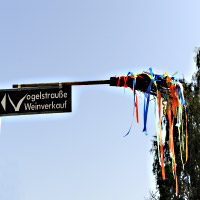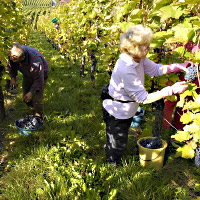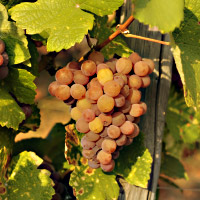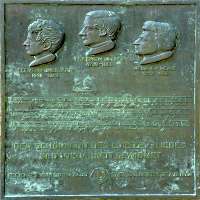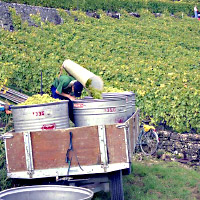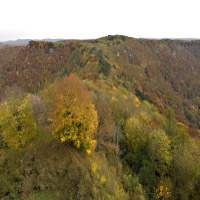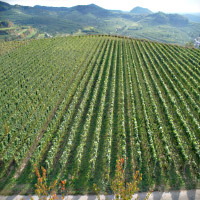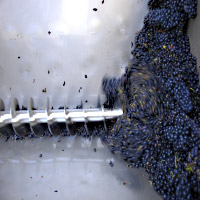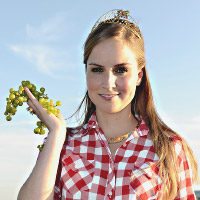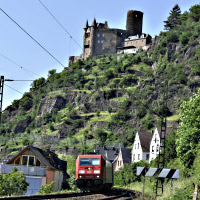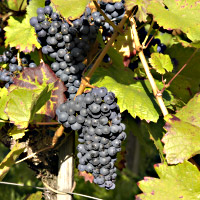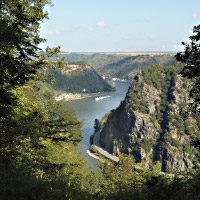 Interview with Annika Strebel, the 63. German Wine Queen:
J.N.: Which is right for you personally the most beautiful wine time of the year?

Wine Queen: Fall is for me definitely the most exciting time, and also the most beautiful. Because everywhere lavish celebrations are celebrated because there are everywhere Federweißer because there is everywhere onion. Because the foliage so beautiful discolored, the landscape looks just adorable. But it is also the most stressful time, and you would be well back on the quieter times, when the wine lies dormant in the basement.
J.N.: You know the whole professionalism before the actual consumption of wine, how much space has for you the reverie of the good old days?

Wine Queen: We live by this romantic reverie, the idea of people I find beautiful. It's also good that they do not necessarily have to know what is a technology behind it all. I'd tell just people who want to know. Anyone who wants to know it needs to know, the others are just the wine to enjoy with wine festivals and beautiful romantic moments.
J.N.: Wine, the drink of the gods - Bacchus, the wine god! In how far playing myths winemakers involved. For example, read some winegrowers only at full moon.

Wine Queen: Everything is a little questionable so, where you can then build stories around it, which is always interesting. If I can tell stories, it makes the wine only be experienced, and therefore I find such things always totally exciting. But maybe I'm too young for that as it touches me personally. But there are already many contacts the.
J.N.: How and when it began to be delivered to you, that you liked the wine? And what influence did your parents had on your discovery of the wine?

Wine Queen: We have always enough wines are in the basement, so I never had problems to get me some. So with 15 I started with ice-Cola, an absolutely sweet swill. Eiswein, a very high quality product, for which I am ashamed today. But my friend and I loved it. Then came Cola grape liqueur. Then we went to wine pur over, then to Siegerrebe (a grape), Auslese, Beerenauslese, Huxel Beerenauslese. I am of mixed drinks wine on sweet wines, to further semiarid and finally come to dry wines. My parents got me but never influenced along the lines of, here ahead, have some. And I had never drink wine, just because I'm winemaker daughter. Then one must also come only once, mix ice and cola.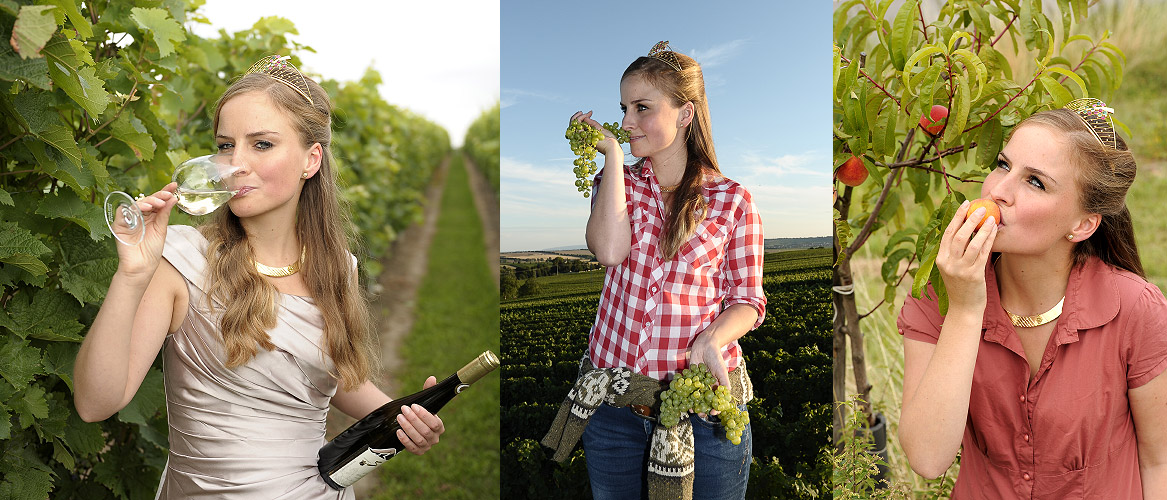 J.N.: Must love wine Your friend? So a little bit along the lines of "Tell me what you drink, and I'll tell you who you are"? Would you like even in a little look back, that you judge people after their drinking behavior?

Wine Queen: I would have tried to convince my friend from the wine, and probably hoped that I can do it. But this thought never occurred to me, for I have only friends that have to do with wine. People can judge safely after their drinking behavior, I think so. Even the amount of which is drunk, plays a role. Beer drinking rather than the thirst, the wine is drunk in sips over the taste. Wine should be already consumed in moderation. That is also a goal of mine to convey that. I myself drink usually only 1 to max. 2 glasses of wine, equivalent to about 0.2 liters. I drink it everyday. A small weakness I have, however, also, I'm coffee addict.
J.N.: What kind of wine or grape you would a beginner recommend?

Wine Queen: I would give him a Pinot Blanc or Pinot Blanc, fine dry or semi-dry recommend. Semidry's always a bit of middle ground, and a Pinot Blanc is fairly straightforward. If you bring it to your friends, you always good at that. If you smell in Bucketsorten (name for a group of varieties, which have a particularly striking floral to spicy, very characteristic aroma. The significant for this bouquet places flavorings are present in part already in the berries, and can it forward to the vineyards as eg muscatel or Gewürztraminer) is, then you might do with a Gewürztraminer. Even a very simple uncomplicated wine. Bucketweine have a very strong smell and taste. When Riesling a beginner might deter the acid.
J.N.: Wine consciously say yes, to live a certain lifestyle. Is similarly highly settled for you the food? How do you think it with fast food?

Wine Queen: I also eat pizza time, perhaps 3 X in McDonald, not so often. I think so much about food after I really enjoy cooking and often. Dear spend a few goodies money. A little to the food indeed harmonize well with the wine. When I go right to eat well, so multi-course, I would already ensure good open wine list. Is also a stimulus here, the wine really fit now. I have now decided with my friend, that we prefer it less often but really good food. <>The snack, which I was able to enjoy at Annika here was really tuned toll on your good Riesling.
J.N.: Does it need for proper wine wine glasses or do not care for you?

Wine Queen: That's a No, that simply has no style. On demand of me - but it has to do with taste, but mainly it just what celebrating with doing. The pivoting, so that air comes to the wine. You sit comfortably together, that's chic, a little lifestyle is to sit with a nice glass of wine there. The handle also has the practical assumption that the wine is not quick to warm. What do you do when someone commits now Stilbruch? Then to the so drink but I do not drink with him - of course that was meant as a joke of it and we both had to laugh. I like big glasses.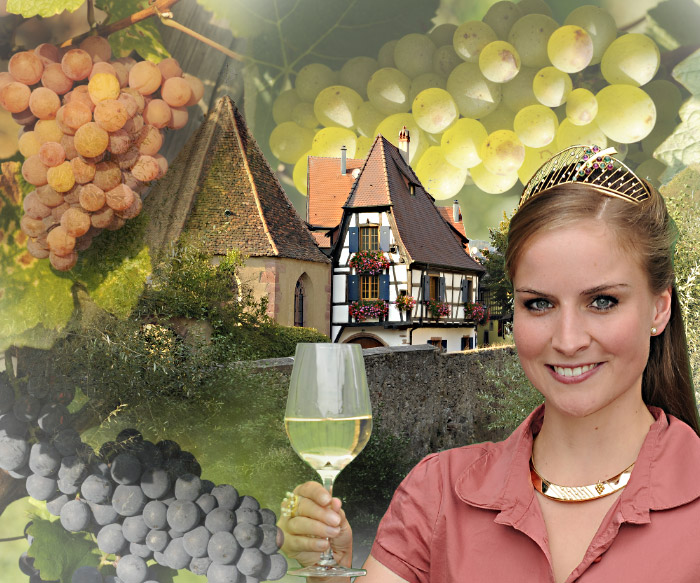 J.N.: How did you area Wine Queen? Is this designation at all correct?

Wine Queen: Right would actually wine region queen, but area wine queen is a common phrase, and "Wine Queen Rheinhessen" is the title name. Wanted to be I always, this has always been my big dream. As I applied myself, which is customary way. And if you're then area Wine Queen, then you are automatically nominated for election to all-German Wine Queen. Besides a Queen is ill or pregnant.
J.N.: When and how should a future Weinkönigin must apply at the latest in order to qualify for the election of regional wine queen, cand how and when we learn whether one is nominated? Is this similar timed as choosing the German Wine Queen, or holds any wine region as it is there custom.

Wine Queen: Each area governs differently. Franconia and Ahr choose e.g. in the spring and early summer, Württemberg e.g. until November. They all share that one logs on to the field of wine and advertising is applying therefore. All who have applied then go to the polls with specialist survey and sometimes stage show. In some areas there is only one queen in some one queen and one or two princesses. In the Palatinate are e.g. all candidates who have applied and are not queen, princesses automatically.
J.N.: If one is actually getting a little biased, or learn to appreciate other regions?

Wine Queen: As Queen I must have all the wine regions equally dear, of course. When I was Rheinhessen wine queen, of course I said, Rheinhessen is the best part of the world, the best wines, the best wineries, the best vacation region. And then I had to switch from another on the day. Is not very easy at the beginning. But then for me invited the individual wine-growing regions. Have in the various growing areas left many impressions and insights gained, and it always has a lot of fun.
J.N.: You Schei least now as all-German wine queen with melancholy, or even a little relief to feel to you?

Wine Queen: Relief outweighs definitely. Of course, this year was a really great time for me, where I took a lot of impressions. You grow with this experience, I want to miss on no case. They meet again on new people, must however also repeatedly adjust to new situations, that's not always easy. This regulated daily routine already sometimes missing me then, and I am now looking forward again. I am than some might think of me a lot of ground fuller type. The year is unforgettable, but I can imagine that the memories of my queens time will be very nice. I'm looking forward but also on time to do something else again. I want to continue to have to do with wine, but in a different way. It goes by a well a little the mood for wine tasting, then have absolutely no appetite on it, because you get so much wine throughout the year. If everything is available in abundance then the stimulus is sometimes lost.
J.N.: What is your personal attitude to our wine drinking culture?

Wine Queen: That there's nothing wrong with wine to drink without making a lot of thought. It will simply not so hyped up by so-called wine connoisseurs. No one should feel bad just because he understands nothing of the wine. One can enjoy wine well even without having previously always only must be something to tell.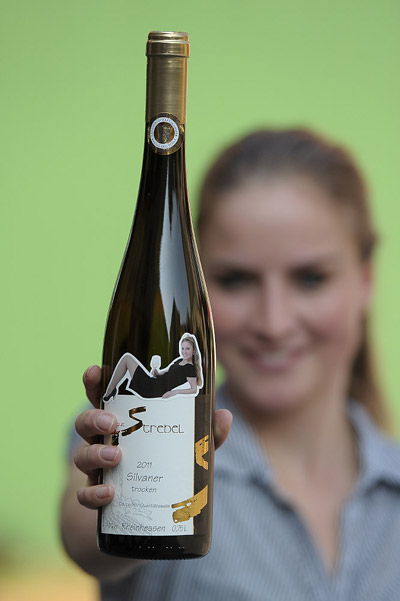 J.N.: What are your favorite kinds of grapes?

Wine Queen: Silvaner and Riesling. When Riesling I like when he has a really pleasant lightness, nice and fresh, a bit less alcohol, good acidity has back out, and a little residual sugar maybe. Den we drink just running easy, since the acidity is well balanced with the sweetness. That is their own house Riesling tastes to me very well.
J.N.: What do you say people, but where it all does not matter?

Wine Queen: Interestingly I find the situation when someone comes to me and says, German wines do not taste me. Then I get the taste of these people fast on the track, when I know to which foreign wine he drinks, then I can hold fast hand and offer him top wines German winemakers. Almost every growing region so has his hobbies. In Baden it is as of Burgundy, in Württemberg the Trollinger and Lemberger, among the Franks is the Sylvaner, on the Mosel Riesling, the Ahr early and Pinot Noir, in Saxony the gold Riesling.
J.N.: Can you German wines taste of foreign differ, or the individual wine regions?

Wine Queen: German white wines, which is this moderate alcohol content, so a lightness, a lovely invigorating freshness, good acidity, combines well with meals, which draws even the German white wines. What's good acidity? - Precisely what invigorating, the mood for a glass of making more, and not so sick making. Den we drink just to be nice, back out, you can feel the acid, which is not boring (which is a typical wine language of Annika), and those are German wines. Red wines have less acid because then come back other stuff afterwards, tannins, tannins, etc.
J.N.: The Emperor chair belongs to the Baden Wine Region, as is referred to within a wine country as an island? The Kaiserstuhl could still be almost a private wine region, right?

Wine Queen: Yes, who completely different floors - volcanic soils, and they have a lot of sun. The Kaiserstuhl is a wine region in the wine region of Baden. To my question regarding the Scheurebe, of this vine I tasted a wine from sunny Ihringen particularly well: A Scheurebe is considered not as high, but it has it really deserves to be top quality.
J.N.: Bio is the trend word become par excellence, how far this is an issue for you?

Wine Queen: The goal is an intact ecosystem in which the plants can obtain their nutrients. Natural processes of life and biodiversity in the vineyard should be promoted. This is achieved by sowing plants such as yellow clover, poppies or Phacelia between and among the vines. This wine is called "wine made from grapes from organic or organically grown". The terms "organic wine" or "organic wine" Although in general use, on labels but not permitted because wine is not legally enshrined. Demeter drive an incredible Philososphie, which is quite impressive. And that makes all the wine history indeed really interesting if the individual winegrowers drive their own individual philosophy. We prefer there rather with the flow, but these individuals with a very special characteristic I find very admirable. The wine Bauernkeller in Flörsheim- Dahlenheim is an outstanding example.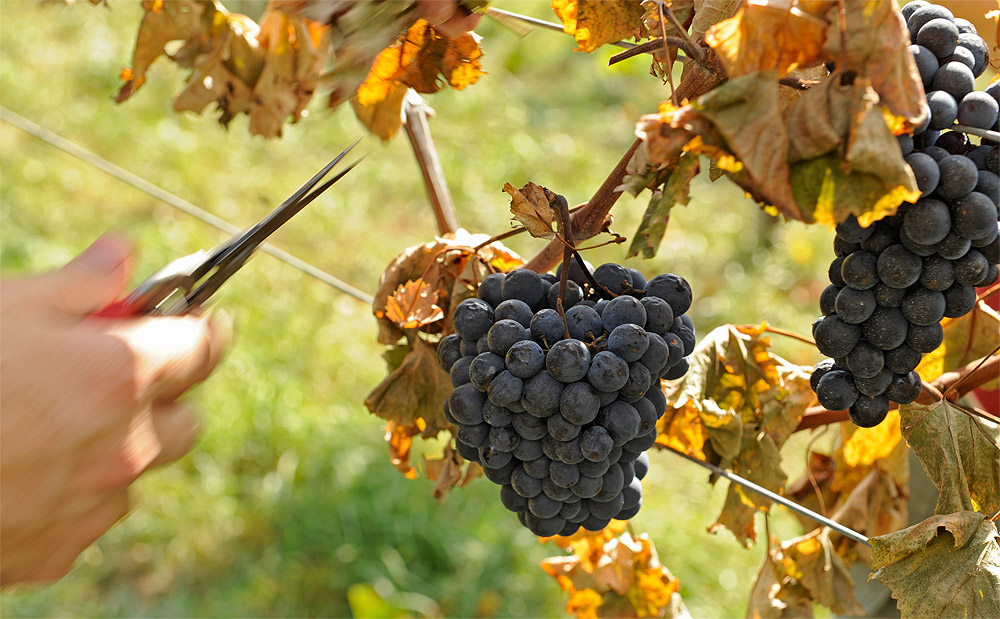 J.N.: Have interests that have nothing to do with wine?

Wine Queen: Shopping, it is short and sweet. I looked probably a little disbelief, because I wanted to not believe now, but it arrived promptly ... clearly I go shopping like every woman is like shopping. And of course, drinking coffee, I like to hang out after lunch with the family and drink coffee, and many jokes are made with us.
J.N.: Is there something you do not like about people?

Wine Queen: Dishonesty, I should one rather say what right in the face, I am very open to criticism. And as a waste in food or the wine, I do not like. Wine should be enjoyed and not just purely poured into itself. He should be already drunk with a certain reverence. This applies just as food, not jam in everything in itself. And I also can not stand when people at the breakfast buffet the dishes who knows how full cut, although they probably eat only half of it, let the radicals then back. Eben waste. This can'm really upset because I'm probably very influenced by my mother. She used even flushed the plastic clean and used again, milk was purchased in cans, so not only accumulates too much waste. I grew up with this economy. This is a quirk of mine.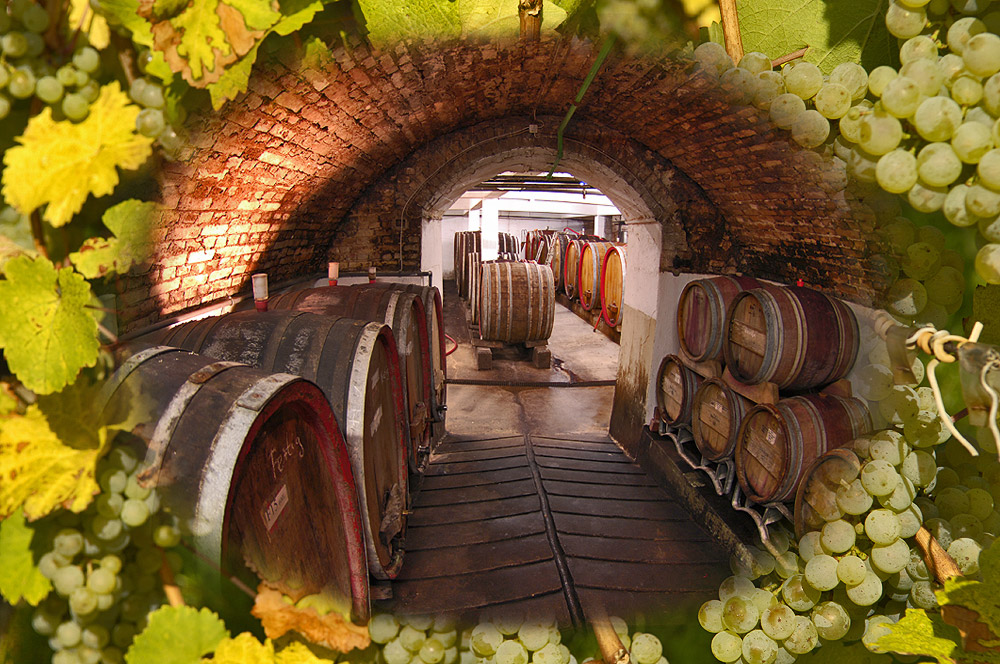 J.N.: You've sniffed the scent of the big wide world, Wintersheim will still stay your home? Could you affect nothing Decadent?

Wine Queen: I will not go anywhere, I'm here and I feel at home.
J.N.: Thank you for the interview. Can you tell me to bow out a cheerful greeting to Rheinhessen dialect enter along the way.

Wine Queen: Aller Ihr Leid, kummen mol widder bei uns.